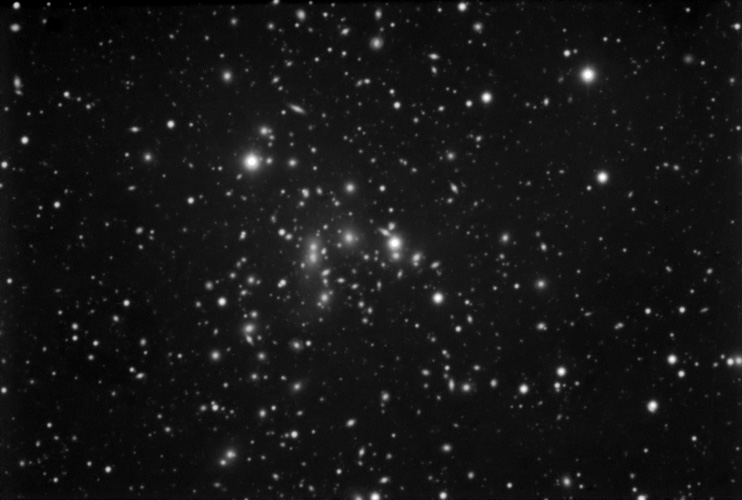 Click on the image for a full-resolution verision.
Abell 2065 is a cluster of galaxies located at a distance of about 1 billion light-years, and contains over 400 galaxies. PCG 54883 is the brightest galaxy, left of center, at magnitude 15.9.
Equipment: Meade 14" LX200R/ST-10XME/Astro-Physics CCDT67 telecompressor/Paramount ME
F-ratio: f/6.5
Exposures: Unfiltered: 30 x 10 minutes, binned 2x2
Date: May 1, 7, and 8, 2010
Location: Landers, California, USA
Technical Notes: Individual exposures were dithered using CCDAutoPilot2 and then sigma combined. Reduce Noise was applied to the dim portions of the luminance image.